All the tools you need to...
Mediator creates a new case quickly and easily. Attorneys register and add group members.
Attorneys securely upload mediation statements, exhibits, and other case documents.
Attorneys may utilize a powerful case valuation tool. Mediator may require submission of valuations.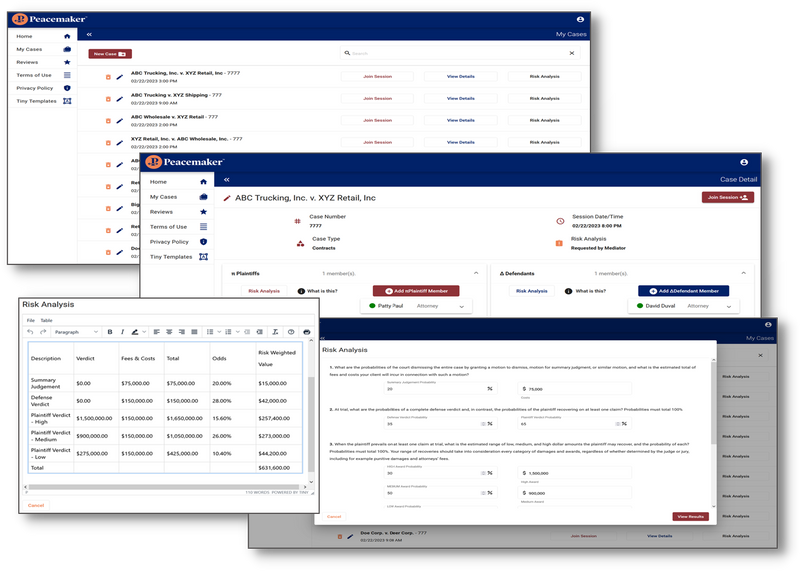 Parties in caucus sessions send offer terms digitally to mediator only. Mediator controls publication to other party with two commands – Deliver or Return.
Peacemaker optimizes any mediator's personal style and pace, never interfering or requiring mediator modifications.
Simplicity in design allows use of any device including a cell phone, tablet, or computer.
Peacemaker generates a chronology of offer terms and tracks midpoints and percentage changes.
Secure messaging maintains constant contact between mediator and each party but never directly between parties.
Any registered user may receive real-time updates of negotiations, including those who cannot attend the mediation but want to track developments.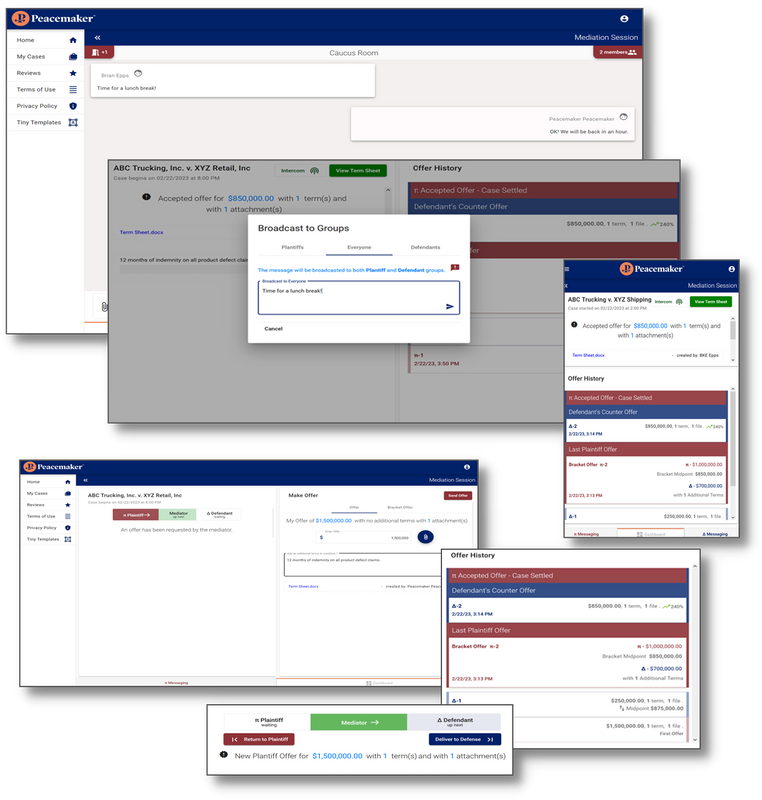 Peacemaker automatically generates a modifiable term sheet.
Parties complete term sheet and share securely within Peacemaker.
Parties may complete a quick survey to provide mediator with ratings and testimonials.